Mooroopna is a pleasant agricultural town on the outskirts of Shepparton with free parking in the wide shady median strip. The town offers all the usual fare of a town of some 7000 people but also has some interesting specialty shops. Some of its features are:
Woolworths, Coles Aldi and IGA
Mooroopna Golf and Bowls Club
Sports complex – gymnastics, soccer, cricket, Aussie Rules, netball, basketball, tennis, bowls, croquet
Pamper's Boutique
Tigerlily Clothing
Talisman Menswear
Indulge yourself at Pure Radiance
Westside Performing Arts Theatre
15 mins drive to Tatura Horse and Cattle Complex
Mooroopna Museum
Mooroopna Farmers Market 3rd Sunday of each month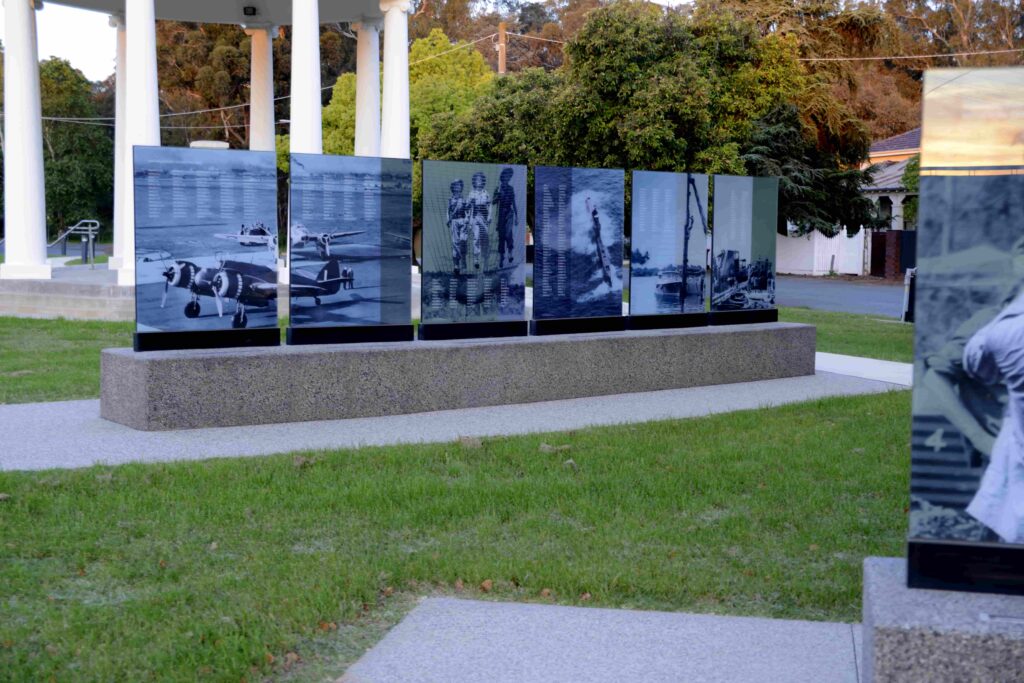 From the Shepparton Art Gallery to SPC Ardmona Kids Town or the fantastic Aqua moves there is lots to see and do in and around the Shepparton/Mooroopna area.
[Mooving art] As well as SPC Ardmona factory outlet (now in the centre of Shepparton) try Campbells Soups or Pental Soaps for more bargains.
Immerse yourself in our regions' art culture by experiencing our unique Moving Art exhibition and our internationally renowned galleries. The Shepparton Art Gallery has ever changing exhibitions.
Golfers can enjoy some of Australia's best and most challenging provincial courses with facilities second to none. Try Mooroopna Golf Club.
Or throw a line in the Goulburn River – there are some good fishing spots a short drive from the motel.
The historical museums located throughout Greater Shepparton provide an insight into the varied background of the region. The Tatura Irrigation and Wartime Camps Museum offers a fascinating insight into the prisoner of war camps and their internees that were located in the area during World War II. Check out the Mooroopna Museum – full of history and artefacts relating to the original Mooroopna Hospital and lots more.
Annual Festivals and Events
Life in Greater Shepparton is always worth celebrating and during the year festivals highlight all that is great in the region.
It's no surprise that food and wine feature high on the festival agenda beginning with International Dairy Week in January; Fruit Salad Day in February; the Taste of Tatura and the Shepparton Festival all in March and now the Shepparton Tourism Month in October.
Sport comes to the forefront in our area. World Cup Show Jumping, the Murchison 10km professional foot race, BMX, numerous soccer, basketball & sporting competitions, the annual January tennis tournament, the November triathlon, and motor events including the huge Spring Car Nationals in November each year.
The Exhibition and Events Complex in Tatura hosts many and varied events throughout the year. This complex known as Tatura Park is the home of the world renowned International Dairy Week and hosts major equestrian events product exhibitions etc.
More information about these festivals and events may be obtained from the Greater Shepparton Visitors Information Centre. Toll Free 1800 808 839.